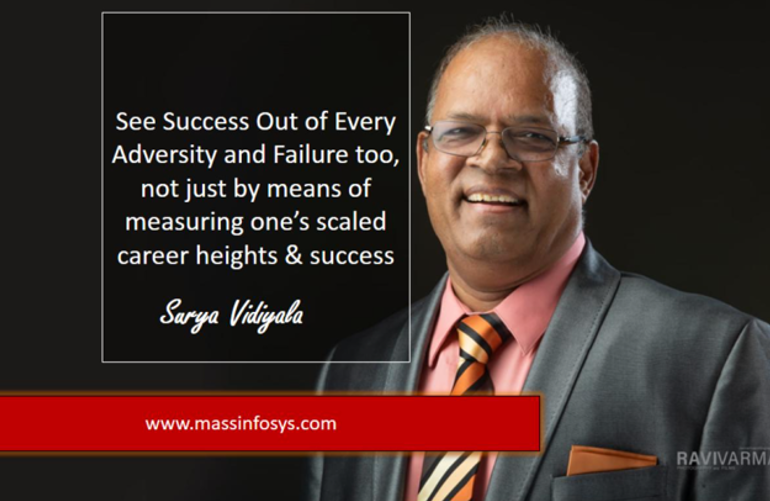 Surya Vidiyala, MD & CEO of Mass Infosys group and Chairperson of CIMSME / ICTMAE (USA), is a knowledge mine with an experience of 40 years in Software Products & Solutions and HR Services for IT & ITES industry.
Global Entrepreneur, Innovator, Visionary, Investor, and a born leader.
Life Coach & Motivational Speaker – Master in identifying and leveraging assets to teammates to reach self and organizational goals.
Enviable track record in setting up & running successfully start-ups and big organizations on his own.
Regarded as one of the Respectful, Dependable and Go To Person in the Technology and HR services industry.
As a philanthropist, funds the needy and under privileged through Mass Infosys group's corporate social responsibility wing.
Our Leadership